The best beats for creators
Exclusive Library of 800+ Beats & Instrumentals for Videos, Songs, Ads, & More
Get serious about standing out
Makaih Beats has got you covered! With over 845+ high quality beats to choose from, you're guaranteed to create fire content that will have your audience saying "OOOOH!" 
With nearly 4 million videos uploaded on Youtube and 100k tracks uploaded to Spotify everyday, you're gonna want your music choices to stand out. Makaih Beats is a beatmaker and composer who has "cracked the background music code" amassing over 50 million streams on just his instrumentals alone, plus over 10 years experience releasing music online and 300K+ followers across social media. You know people resonate with these beats!
Add Flavour to Your Videos & Content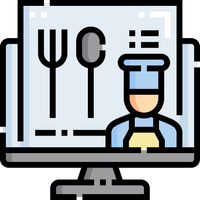 There's nothing quite like the feeling of soulful beats filling your ears. Especially when those beats are coming from some of the most unique and valuable instrumentals around. We're excited to offer our users some of the best instrumentals around to use in their videos & content. With these instrumentals, you can make your videos even more valuable, unique, and desirable than the mass amounts of boring videos uploaded everyday.
Add these instrumentals to your video or content to make them stand out from the rest! So sign up and use some of these soulful beats in your videos today!
Ads / Brands using tracks from Makaih Beats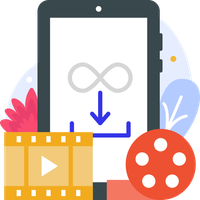 Unlimited Downloads, Unlimited Use License
You want to create great content but don't have the time or money to license quality background music. 
Not only is it expensive and time-consuming to find and license royalty-free background music, but you also run the risk of getting your social media accounts suspended or even outright banned for using copyrighted tracks without permission. 
Makaih.com Unlimited is the perfect solution for content creators who want to produce great content without breaking the bank or wasting time searching for quality background music. With our library of over 800 tracks, you can find the perfect background music for any occasion quickly and easily. And because all of our tracks are royalty-free, you don't have to worry about getting your social media accounts suspended or banned.
Take your creative work to the next level
If you're looking for an edge up on the competition, or simply want to take your creative content to the next level, look no further than Makaih.com. Our royalty free music library is produced by a top producer and beatmaker whose musical talents have taken him from homelessness to producing tracks for the top brands in the world. With our library, you'll have access to pre-made, exclusive, and soulful instrumentals that will give your work the professional sound it deserves.
 Membership gives you access to all of the beats and instrumentals in the library, as well as updates whenever new tracks are added. You can use them however you like, without worrying about royalties or licensing fees. Plus, membership supports our ongoing efforts to create high-quality music for content creators around the world.
 Ways you can use these tracks
- Advertisement music 
- Background music 
- Non-Fungible Tokens (NFTs)
- YouTube Intro / Outro / Background music 
- Business presentation background music 
- Training video background music 
- Website background music 
- Podcast intro and outro music 
- Music for social media posts 
- Music for Facebook ad campaigns 
- Music for TV commercials 
- Music for radio commercials 
- Music for in-store advertising
Other ways people use our tracks 
TV shows 
In movies 
Background music for websites 
Podcasts 
Ringtones 
Notification sounds 
Apps 
Video games 
School projects 
Art installations 
Social media posts 
Slideshows 
Wedding ceremonies and receptions 
Anniversary parties 
Baby showers 
Christenings and baptisms 
Fundraising events 
Galas and Balls 
Roadshows and product launches
Songs, Mobile Music Apps, Music Software, Agency Video Work & more 
Agency Rights

We include agency rights for our full catalog for unlimited level members to use in their clients videos, ads, and other content. This gives you the ability to use our tracks in your work without worrying about copyright restrictions. Our catalog is full of great tracks that will add impact to your projects. Sign up today at the unlimited level to gain agency access to our full catalog and start using our tracks to really impress your clients!
Can I get in trouble for using copyrighted music without permission? 
Yes, you could get in trouble for using copyrighted music without permission online. This includes Facebook, Instagram, YouTube, and Tik Tok. Accounts are getting deleted left and right for violations just like this, so it's important to be aware of the risks involved.
Makaih.com is the solution for background tracks that you can trust. With an 800 track library of music used by some of the biggest brands in the world, you know that your content will be professional and safe from copyright violations. Plus, with the ability to monetize your content without takedowns or strikes, you can be sure that your account will stay in good standing. Subscribe today and take advantage of our limited time offer!
Really impress your audience
If you're looking for music that will help you stand out from the rest, then you need a membership to our site. Our tracks are proven hits and are number one on any given week in various music download charts across the web. We strongly believe these tracks will help upgrade your content, and we constantly test our ideas in market, and people love them. The low quality tracks found in stock libraries with tens of thousands of tracks generated by a AI just doesn't compare.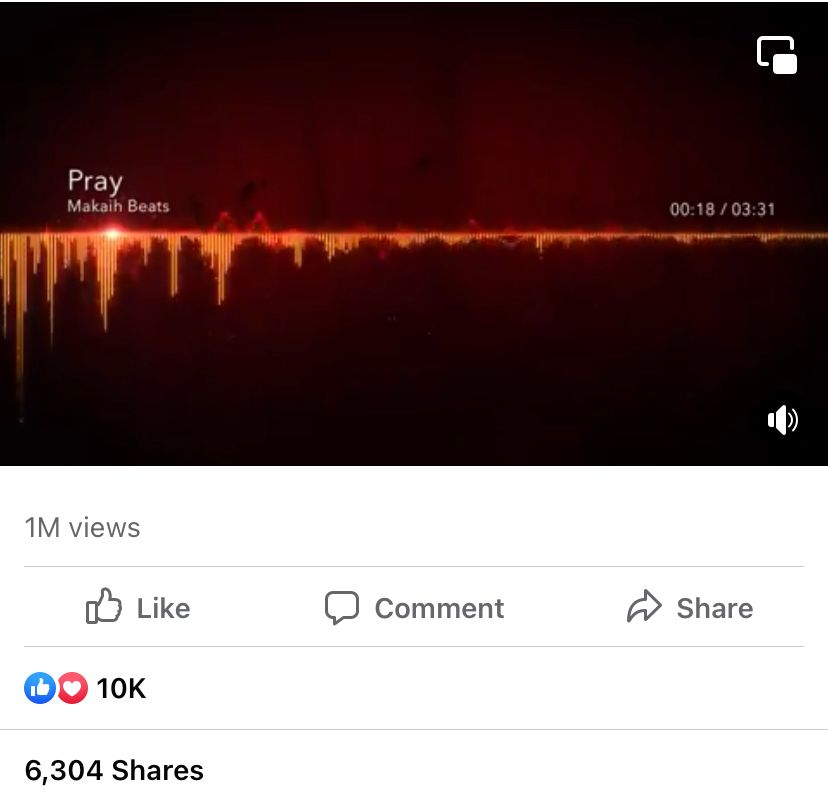 There are a few reasons why having access to our exclusive library of soulful background tracks is better than using stock music. First, using our music can help make your video or presentation feel more personal and authentic. This is because stock music can often feel generic and stale, whereas custom tracks can be specifically tailored to fit the tone and style of your content. Second, using exclusive background tracks from our catalog can help set the mood and create a more immersive experience for your viewers. Finally, our music can also be a great way to stand out from the competition and create a more memorable brand identity.
You probably don't even realize it, but if your content or ads are accompanied by unpleasant background music, you're likely losing customers and viewers. 
That's because subconsciously, people don't want to listen to bad music while they're trying to focus on something else. And when it comes to your content or ads, "viewer retention / attention" is often the most important thing.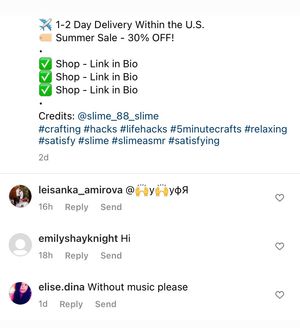 Fortunately, there's a simple solution. By joining our membership, you'll gain access to over 800 of the same exclusive music beats used by brands like Adidas, GoPro, and KIA as well as hundreds of influencers across the world.
A Unique, Specific Library
Most royalty free music libraries add to your decision-making load by offering an overwhelming amount of general tracks, artists, and genres for you to sift through. These massive, generalized, ordinary libraries make it near impossible to chose unique, high quality tracks that objectively enhance your content. Makaih Beats has focused exclusively on creating a curated library of Rap, Pop, R&B/Soul, & Hip Hop Music Beats that are proven to get streams, views, and shares. This means that you don't have to spend time sifting through low quality tracks - you can find high quality, unique music right here.
Imagine having access to the dopest beats to help you create fire content. Your videos will be poppin', your ads will be slayin', and your song or podcast will be hittin' the charts! Having access to a sick beat library used by the top brands like Adidas, GoPro, KIA, and verified influencers across the globe is essential to leveling up your content game.
When it comes to background music in your video, ad, song, or podcast episode, quality matters. No one wants to listen to amateur hour. You need those studio quality beats to give your content that professional feel. Nobody takes content creators with wack instrumentals seriously.  
Your competition will be biting their nails trying to figure out how you got access to such fresh tunes. It'll be your little secret ;)  
If you're serious about making quality content, then you need a exclusive hip hop, R&B, & soul background instrumental library. It's time to step your game up and elevate your content creation!